custom fountain pens & nib grinding for artists
Welcome!
Thanks for your interest in my little side trade! As you may know, I'm Sunmi, a cartoonist who's been using fountain pens to draw comics & illustrations for 8+ years, primarily the Pilot Parallel Pen. In 2022 I dove into becoming a full-on fountain pen enthusiast, and am now learning and practicing how to do custom grinds. I'm excited to share these pens with other cartoonists and artists interested in experimenting with different nib styles, or even trying fountain pens for the first time.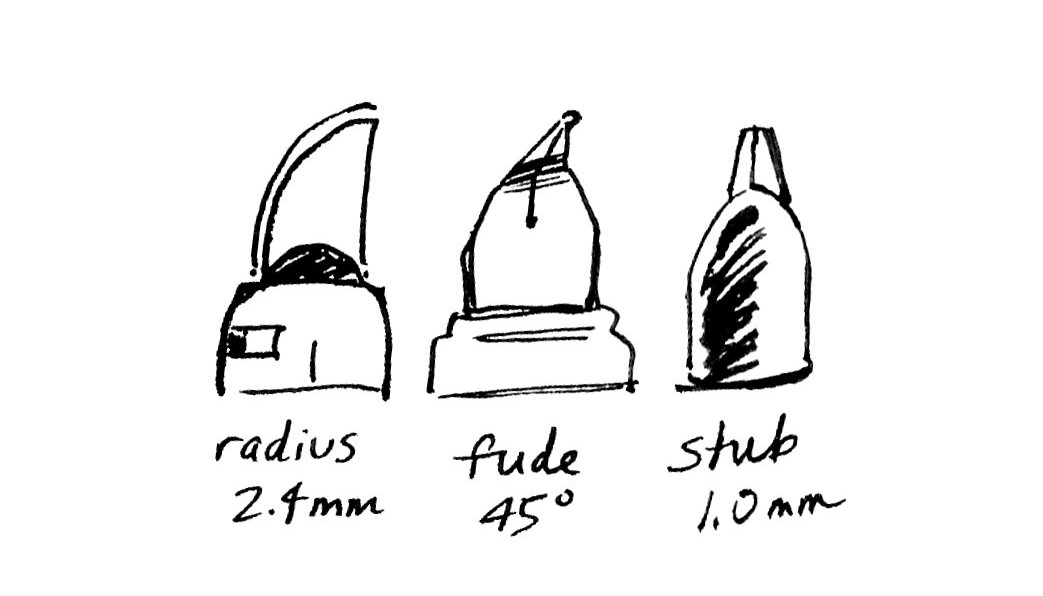 Currently I offer 3 types of nibs: the Pilot Parallel Pen 2.4 mm with a radius cut, pens with a "fude" nib, also known as a bent nib, and a 1.0 mm stub. I stock a variety of "cheap" starter pen bodies of all kinds. When you get your pen it will come with an accompanying informational zine and specific slip that includes info on your pen brand, model & where to get any compaitable accessories.
I also provide some accessories complimentary with the pens, which may include the following:
✾ a couple black & empty ink cartridges and/or a cartridge converter
✾ a blunt tip syringe and/or pipette for filling empty cartridges
✾ 1-2 ml of sample ink (black and/or a random color!)
sections to come...
✽ drawing tips with fountain pens
✽ testimonials & art